Browse by Region: World, Asia, Middle East, West & South Asia, Australia & Oceania, Africa, Europe, North America, South America, Central America, & Caribbean, Polar Regions and Oceans
…
World
…
Alibis: Essays on Elsewhere
by Andre Aciman
Travel not only into new lands but into the worlds of art, imagination, and memory as these exquisite essays take you exactly where you long to be…elsewhere. Recommended by Jodie
…
…
Getting Out: Your Guide to Leaving America
by Mark Ehrman
Get out of here! Get out of America! Go. Pack your bags tonight–the aliens are coming–the world is going to end in a couple of months anyway–what do you have to lose? Don't worry though; this book is your guide to jumping ship before this Titanic sinks. You have a thorough exit plan laid out for you, so what are you waiting for? This is it. Get packing. Bon voyage! Recommended by Katrina
…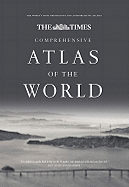 The Times Comprehensive Atlas of the World
The Times Comprehensive contains 249 pages of reference maps of continents, countries, and oceans. In addition, it offers a 224-page gazetteer-index to more than 200,000 place names and geographical features, including full cross-referencing with alternative and former names, coordinates for every settlement, and a comprehensive glossary of geographical terms. New edition released October 2011
…
Maphead: Charting the Wide, Weird World of Geography Wonk

by Ken Jennings
It comes as no surprise that, as a kid, "Jeopardy! "legend Ken Jennings slept with a bulky Hammond world atlas by his pillow every night. "Maphead "recounts his lifelong love affair with geography and explores why maps have always been so fascinating to him and to fellow enthusiasts everywhere.   "Ken Jennings offers an engaging excursion through the worlds of map making, map collecting, and map use. If you enjoy maps, don't miss it." (Mark Monmonier, author of How to Lie with Maps)
…
With the pace of change accelerating ever more rapidly each year–in population, climate, national borders, and many other areas–an out-of-date atlas can present a markedly inaccurate view of the world. Oxford's Atlas of the World is the only atlas of its type to be updated annually, offering the most current statistics, maps, images, and global information available today.  Filled with crisp cartography, spectacular satellite photographs, and a wealth of information on changing conditions around the planet, the Atlas of the World maps 69 cities and nearly 100 different regions at carefully selected scales to give a striking view of the Earth's surface.
……
Phaidon Atlas of 21st Century World Architecture: Travel Edition
A condensed version of the "Phaidon Atlas of 21st Century World Architecture," this travel edition is pocket sized and portable, ideal for the holiday or business traveler. Organized geographically and illustrated with global, sub-regional and city maps, the buildings are easily located. The book contains over 1,000 buildings including 50 new projects, each of which is illustrated with a single image and accompanied by a brief description, with addresses, websites and telephone numbers.  (October 2011) …
…
The Monkey's Wrench
by Primo Levi
As there is an art of storytelling, so there is an art of listening. This book has both of these and a love of travel and of the world. We travel through the work and words of one who works with his hands and with his voice, and perhaps, in doing so, we will learn a bit of something. Listen and be amazed; read and wonder and enjoy. Recommended by Daniel
…
500 of the World's Best Hidden Travel Gems

by National Geographic
The latest entry in National Geographic's armchair "Journey" series presents 500 new off-the-beaten-path destinations around the world that are notable for their vistas, wildlife, and historical and cultural significance.   The previous books in this series have been wildly popular with Globe Corner customers — for trip planning (or just dreaming).
…
For All the Tea in China: How England Stole the World's Favorite Drink

written by Sara Rose
In the dramatic story of one of the greatest acts of corporate espionage ever committed, Sarah Rose recounts the fascinating, unlikely circumstances surrounding a turning point in economic history. By the middle of the nineteenth century, the British East India Company faced the loss of its monopoly on the fantastically lucrative tea trade with China, forcing it to make the drastic decision of sending Scottish botanist Robert Fortune to steal the crop from deep within China and bring it back to British plantations in India.
…
An Atlas of Radical Cartography edited by Lize Mogel and Alexis Bhagat
Radical Cartography pairs writers with artists, architects, designers and collectives to address the role of the map as political agent (rather than neutral document). Ten mapping projects dealing with social and political issues such as migration, incarceration, globalization, housing rights, garbage and energy issues are complemented by 10 critical essays and dialogues.
……
A Field Guide to Getting Lost
by Rebecca Solnit
Oh how I love Rebecca Solnit. She is thoughtful, observant, and curious about everything. I read this exploration on wandering and what it means to be lost and I've been fascinated by her since. If you love nature or history, or appreciate a good landscape and a nice long walk, you must read this book. Recommended by Shuchi.
……
Hav
by Jan Morris
Jan Morris is such an astute travel writer she could write you a guide to places that don't even exist. Which is exactly what she's done in describing the imagined city of Hav. Each time you set the book down you'll want to travel there. And the only road is to pick it back up. Recommended by Jodie.
……
……
Asia
…
Finding George Orwell in Burma
by Emma Larkin
Emma Larkin travels through Burma (Myanmar), reading the oppressive political situation she find there through the works of George Orwell, revered as "prophet" by locals for his depictions of the state of their country in Animal Farm and 1984. Recommended by Jodie
…
…
Instant City: Life and Death in Karachi
by Steve Inskeep
The co-host of NPR's "Morning Edition" explores how the epic migration of mega-cities has transformed one of the world's most intriguing instant cities: Karachi, Pakistan. Drawing on interviews with a broad cross-section of Karachi residents, Inskeep has created a vibrant and nuanced portrait of the forces competing to shape the future of one of the world's fastest growing cities.
…
The Wandering Falcon
by Jamil Ahmad
Jamil Ahmad's new novel is an unforgettable portrait of a world of custom and compassion, of love and cruelty – of the life in the wild, astonishing place where Iran, Pakistan, and Afghanistan meet-the Federally Administered Tribal Areas (FATA). It is a formidable world, and the people who live there are constantly subjected to extremes-of place and of culture.
…
…
Secret History of the Mongol Queens by Jack Weatherford
The Mongol queens of the thirteenth century ruled the largest empire the world has ever known. Yet sometime near the end of the century, censors cut a section from The Secret History of the Mongols, leaving a single tantalizing quote from Genghis Khan: "Let us reward our female offspring." Only this hint of a father's legacy for his daughters remained of a much larger story.  
…
Dreaming in Chinese:
Mandarin Lessons in Life, Love, and Language
by Deborah Fallows
Fallows has spent much of her life learning languages and traveling around the world. But nothing prepared her for the surprises of learning Mandarin, China's most common language, or the intensity of living in Shanghai and Beijing. Over time, she realized that her struggles and triumphs in studying the language of her adopted home provided small clues to deciphering the behavior and habits of its people, and its culture's conundrums.
…
Mao's Great Famine
by Frank Dikotter
"Between 1958 and 1962, China descended into hell. Mao Zedong threw his country into a frenzy with the Great Leap Forward, an attempt to catch up to and overtake Britain in less than 15 years The experiment ended in the greatest catastrophe the country had ever known, destroying tens of millions of lives."  So opens Frank Dikotter's riveting, magnificently detailed chronicle of an era in Chinese history much speculated about but never before fully documented because access to Communist Party archives has long been restricted to all but the most trusted historians.
…
Into the Silence
by Wade Davis
In this magisterial work of history and adventure, based on more than a decade of prodigious research in British, Canadian, and European archives, and months in the field in Nepal and Tibet, Wade Davis vividly re-creates British climbers' epic attempts to scale Mount Everest in the early 1920s. With new access to letters and diaries, Davis recounts the heroic efforts of George Mallory and his fellow climbers to conquer the mountain in the face of treacherous terrain and furious weather.
…
…
Middle East
…
Valleys of the Assassins
by Freya Stark
Experience armchair travel like never before by following Freya Stark into uncharted territory in the Middle East. Her adventures are as fantastical and artfully told as those of The Arabian Nights, with one difference–they actually happened. The wonders of the world she describes belong to the one in which we live. Recommended by Jodie
…
…
…
The Museum of Innocence
by Orhan Pamuk
From the universally acclaimed author of Snow and My Name Is Red comes his first novel since winning the Nobel Prize. A stirring exploration of the nature of romantic attachment and of the mysterious allure of collecting, The Museum of Innocence also plumbs the depths of an Istanbul half Western and half traditional–its emergent modernity, its vast cultural history.
…
The Turkish Cookbook: Regional Recipes and Stories by Nur Ilkin and Sheilah Kaufman
Healthful and tantalizing, simple and delicious, Turkish cuisine is well on its way to becoming the next big trend in cooking. Inspired by the best of regional cooking, this unique collection of recipes shares a rediscovery of timeless authentic, healthful, refreshing and easy-to-prepare Turkish dishes, from classics to lesser known family favorites.
……
Turkish Art and Architecture
by Giovanni Curatola
Illustrated with some 250 attractive and well-chosen color photographs, Turkish Art and Architecture is fascinating reading for anyone with an interest in Turkey, and an essential reference for any student of Islamic art and architecture.
……
West & South Asia, Australia & Oceania
…
Nine Lives: In Search of Sacred India by William Dalrymple
Nine Lives illuminates the remarkable ways in which traditional forms of religious life in India have been transformed in the vortex of the region's rapid change–a book that distills the author's twenty-five years of travel in India, taking us deep into ways of life that we might otherwise never have known exist.
…
…
Monsoon: The Indian Ocean and Future of American Power
by Robert Kaplan
With Kaplan's incisive mix of policy analysis, travel reportage, sharp historical perspective, and fluid writing, Monsoon offers a thought-provoking exploration of the Indian Ocean as a strategic and demographic hub and an in-depth look at the issues that are most pressing for American interests both at home and abroad.
…
Africa
…
Masque of Africa
by V. S. Naipaul
Like all of V. S. Naipaul's "travel" books, "The Masque of Africa" encompasses a much larger narrative and purpose: to judge the effects of belief (in indigenous animisms, the foreign religions of Christianity and Islam, the cults of leaders and mythical history) upon the progress of civilization.  new in paperback
…
Crazy
River: Exploration and Folly in East Africa
by Richard Grant
In his last book, the adventure classic and GCB cult bestseller "God's Middle Finger", he narrowly escaped death in Mexico's lawless Sierra Madre. Now, Grant has plunged with his trademark recklessness, wit, and curiosity into East Africa. Setting out to make the first descent of an unexplored river in Tanzania, he gets waylaid in Zanzibar by thieves, whores, and a charismatic former golf pro before crossing the Indian Ocean in a rickety cargo boat.
…
Europe
…
Conversations with Kafka
by Gustav Janouch
Wander the streets of Prague with Franz Kafka and Gustav janouch, a fledgling poet who discovers a mentor in the deeply reflective writer of Metamorphosis. List in on conversations that range from the craft of carpentry to the art of writing. And yes, that is another Maira Kalman cover illustration! Recommended by Jodie
…
…
The Visitation
by Jenny Erpenbeck
A hauntingly beautiful history of Germany is told through the tale of one property outside of Berlin and the lives of the characters who passed through it. Recommended by Jodie
…
…
…
Bernini: His Life and His Rome
by Franco Mormando
It is perhaps not surprising that this artist who defined the Baroque should have a personal life that itself was, well, baroque. As Franco Mormando's dazzling biography reveals, Bernini was a man driven by many passions, possessed of an explosive temper and a hearty sex drive, and he lived a life as dramatic as any of his creations.
…
Travels in Siberia
by Ian Frazier
More than just a historical travelogue, Travels in Siberia is also an account of Russia since the end of the Soviet Union and a personal reflection on the all-around amazingness of Russia, a country that still somehow manages to be funny. Siberian travel books have been popular since the thirteenth century, when monks sent by the pope went east to find the Great Khan and wrote about their journeys. Travels in Siberia will take its place as the twenty-first century's indispensable contribution to the genre.
…
…
Venice: Pure City
by Peter Ackroyd
Peter Ackroyd at his most magical and magisterial–a glittering, evocative, fascinating, story-filled portrait of Venice, the ultimate city.  His account embraces facts and romance, conjuring up the atmosphere of the canals, bridges, and sunlit squares,the churches and the markets, the festivals and the flowers. new in paperback
…
Seek
ing Sicily: A Cultural Journey Through Myth & Reality
by John Keahey
Sicily is the Mediterranean's largest and most mysterious island. Its people, for three thousand years under the thumb of one invader after another, hold tightly onto a culture so unique that they remain emotionally and culturally distinct, viewing themselves first as Sicilians, not Italians. "Seeking Sicily" explores what lies behind the soul of the island's inhabitants. It touches on history, archaeology, food, the Mafia, and politics and looks to nineteenth- and twentieth-century Sicilian authors to plumb the islanders' so-called "Sicilitudine."
…
Paris Was Ours: Thirty-Two Writers Reflect on the City of Light

Paris is the world capital of memory and desire, concludes one of the writers in this intimate and insightful collection of memoirs of the city. Living in Paris changed these writers forever.  In thirty-two personal essays more than half of which are here published for the first time the writers describe how they were seduced by Paris and then began to see things differently.  Some are well-known writers: Diane Johnson, David Sedaris, Judith Thurman, Joe Queenan, and Edmund White. Others may be lesser known but are no less passionate on the subject.
…
Best European Fiction 2012

edited by Aleksandar Hemon
 Now in its third year, the Best European Fiction series has become a mainstay in the literary landscape, each year featuring new voices from throughout Europe alongside more established names such as Hilary Mantel, Jean-Philippe Toussaint, Ingo Schulze, George Konrad, Victor Pelevin, and Enrique Vila-Matas.For 2012, Aleksandar Hemon introduces a whole new cross-section of European fiction, and there are a few editorial changes as well.
 …
Forgotten Land: Journeys Among the Ghosts of East Prussia
by Max Egremont
Until the end of World War II, East Prussia was the German empire's farthest eastern redoubt, a thriving and beautiful land on the southeastern coast of the Baltic Sea. Now it lives only in history and in myth. Since 1945, the territory has been divided between Poland and Russia.  Max Egremont offers a vivid account of this region and its people through the stories of individuals who were intimately involved in and transformed by its tumultuous history, as well as accounts of his own travels and interviews he conducted along the way.
…
Lisbon: War in the Shadows of the City of Light, 1939-1945
by Neill Lochery
Lisbon had a pivotal role in the history of World War II, though not a gun was fired there. Lisbon was the only European city in which both the Allies and the Axis power operated openly and offered a temporary home to much of Europe's exiled royalty, over one million refugees seeking passage to the U.S., and a host of spies, secret police, and captains of industry.  In this riveting narrative, renowned historian Neill Lochery draws on his relationships with high-level Portuguese contacts, access to records recently uncovered from Portuguese secret police and banking archives, and other unpublished documents to offer a revelatory portrait of the War's back stage.
…
The Friar of Carcassonne:
Revolt Against the Inquisition in Last Days of the Cathars
by Stephen O'Shea
In 1300, the French region of Languedoc had been cowed under the authority of both Rome and France since Pope Innocent III 's Albigensian Crusade nearly a century earlier. That crusade almost wiped out the Cathars, a group of heretical Christians whose beliefs threatened the authority of the Catholic Church. But decades of harrowing repression had bred resentment. In the city of Carcassonne, anger at the abuses of the Inquisition reached a boiling point and a great orator and fearless rebel emerged to unite the resistance among Cathar and Catholic alike.
…
The Siege
by Ismail Kadare
From Ismail Kadare, winner of the inaugural Man Booker International Prize.
In the early fifteenth century, as winter falls away, the people of Albania know that their fate is sealed when dust kicked up by Turkish horses is spotted from a citadel. Brightly colored banners, minarets, and tens of thousands of men fill the plain below. The Siege tells the story of the months that follow and the lives held in the balance, from the Pasha himself to the artillerymen, astrologer, blind poet and harem of women who accompany him.
…
Parisians: an Adventure History of Paris
by Graham Robb
From the Revolution to the present, Graham Robb has distilled a series of astonishing true narratives, all stranger than fiction. The result is a resonant, intimate history with the power of a great novel.
…
…
The Elephant's Journey
by Jose Saramago
In 1551, King Joao III of Portugal gave Archduke Maximilian an unusual wedding present: an elephant named Solomon. The elephant's journey from Lisbon to Vienna was witnessed and remarked upon by scholars, historians, and ordinary people. Out of this material, Jose Saramago has spun a novel already heralded as "a triumph of language, imagination, and humor" ("El Pais").
…
To the River
by Olivia Laing
Let Olivia Laing's gorgeous prose float you along England's river Ouse as she walks from its source to the sea. To the River is a survey not only of the river but of the entire landscape of English literature, from Kenneth Grahame and Iris Murdoch to Virginia Woolf, whose complicated relationship to the river in which she drowned is delicately excavated and explored. Recommended by Jodie.
…
…
North America
…
Quiet World: Saving Alaska's Wilderness Kingdom, 1879-1960
by Douglas Brinkley
A riveting history of America's most beautiful natural resources, "The Quiet World" documents the heroic fight waged by the U.S. federal government from 1879 to 1960 to save wild Alaska–Mount McKinley, the Tongass and Chugach national forests, Gates of the Arctic, Glacier Bay, Lake Clark, and the Coastal Plain of the Beaufort Sea, among other treasured landscapes–from the extraction industries.
…
Best American Travel Writing 2011
edited by Sloane Çrosley
The well-traveled Sloane Crosley, author of the New York Times bestseller I" Was Told There'd be Cake," helms this year's annual collection of the genre's gems.
…


Swamplandia
by Karen Russell
"Few novelists debut with as much hearty recommendation as Russell, a New Yorker 20-under-40 whose cunning first novel germinates a seed planted in her much-loved collection, St. Lucy's Home for Girls Raised by Wolves. We return to Swamplandia!, the once-thriving Florida tourist attraction where the Bigtree clan -Ava, Ossie, Kiwi, and the Chief – wrestles alligators." — Publishers Weekly
…
…
The Solace of Open Spaces
by Gretel Erhlich
Romanticize the wild west?  Ehrlich's ode to her love for Wyoming will indulge you.  Cowboys, open skies, long drives and big weather – it's all here, delivered in her spare, beautiful prose. Recommended by Shuchi.
…
South America, Central America, & Caribbean
Pedro Paramo
by Juan Rulfo
This thin fever dream of a book, first published in the 50′s, was one of the formative texts in magical realism, influencing Marquez and other giants of Latin American literature. Beautifully written and hauntingly fluid, this is a must read for fans of Marquez, Borges, and Barthelme. Recommended by Evan
…
Unconquered: In Search of the Amazon's Last Uncontacted Tribes
by Scott Wallace
On assignment for National Geographic, author Scott Wallace chronicles an expedition into the Amazon's uncharted depths, discovering the rainforest's secrets while moving ever closer to a possible encounter with one such tribe–the mysterious "flecheiros, "or "People of the Arrow," seldom-glimpsed warriors known to repulse all intruders with showers of deadly arrows.
…
…
Polar Regions and Oceans
…
The Hard Way Around: Passages of Joshua Slocum
by Geoffrey Wolff
Slocum became the first man to circumnavigate the globe solo. His account of that voyage, "Sailing Alone Around the World, " soon made him famous. A decade later, he set off alone once more–and was lost at sea.
…
Read more:
General